Fact Checked
Itchy skin in babies is common because the skin of the infants is thin, sensitive and susceptible to irritation. It can be caused by eczema, irritation due to soaps and fabrics, allergies to foods that are eaten, bites from insects and dry skin.
[youtube url="https://www.youtube.com/watch?v=PKxMPdbykQY"]
Many babies and toddlers can have dry skin and if they are itching all over the body, it can be due to lack of essential oils in the smooth skin during cool or dry weather and lessened humidity in the air. If there are lumps, hives or bumps in the skin of the baby, he/she can be allergic to something.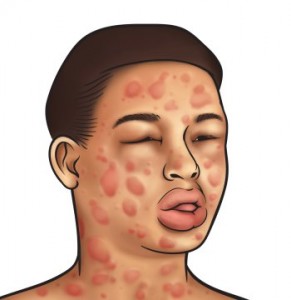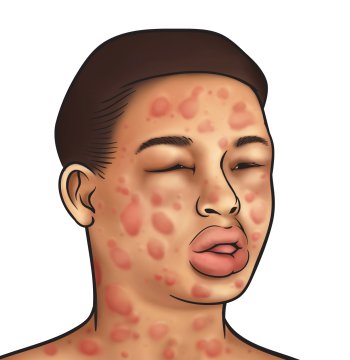 A virus known as Rubella can also cause itchy skin and also exposure to poison ivy, sumac or oak. If the itchy skin is persistent, development of rash that is dry, red and scaly, it can indicate eczema. If fleshy lesions that are dome-shaped with a dimple at the center are present that cause itchiness, it can be due to a virus called Molluscum contagiosum which is very contagious, but generally mild.
If symptoms are persistent or severe, there is a dark-purple rash, seek medical help immediately.
Treatment
Bathe the baby using cool or lukewarm water with mild soap. Avoid using very warm water, soaps and shampoos in order to prevent the itchy skin from getting worse. Adding colloidal oatmeal to the bathwater helps relieve the itchiness.
Pat the skin dry and allow it to dry in air. Avoid rubbing the skin of the baby using a towel in order to avoid further irritating and itchiness of the skin.
Apply moisturizing cream that does not contain perfumes. Apply the cream at least twice every day – in the morning and before going to bed at night in order to help lock in moisture and add moisture to the skin. If the skin is dry or eczema is present, apply an oil-based ointment.
Dress the baby using breathable clothes such as lightweight and smooth fabrics such as cotton or silk. Avoid using wool and scratchy fabrics in order to prevent the itchy skin from getting worse.
Keep the baby cool and avoid sudden changes in temperature. Place a cold compress or chilled damp washcloth over the affected area of the skin
Maintain the fingernails of the baby short in order prevent irritation on the skin when scratched.
Give prescribed over-the-counter oral histamines medications in order to help lessen the itchiness and inflammation as well as other symptoms.
Apply over-the-counter hydrocortisone cream on the affected area of the skin.
Seek medical help immediately if the symptoms still persist. If there is a need for dietary or formula changes, it is recommended to use hypoallergenic soaps, detergents and other products especially in cases when the itchy skin is severe.