Las Vegas CPR is a top training provider of CPR classes – in both Basic and Advanced Life Support – located in Las Vegas, Nevada. Las Vegas is known for being a hot spot for casino-hotels and labels itself "The Entertainment Capital of the World". It is likewise the most populated city in the state of Nevada. With the risky behavior and lifestyle typically associated with weekends in Las Vegas, an EMT's job is never done. Accidents are quite common, particularly those requiring immediate CPR and first aid management. Rescuers will find their CPR skills extremely useful in a city like Las Vegas.
CPR training and certification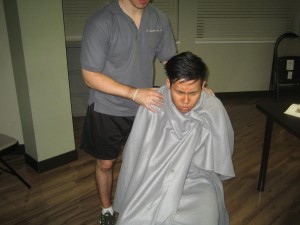 CPR certification is given once a trainee completes the program he or she signed up for. We require trainees to have complete attendance and a passing grade on the written and skills exam at the end of training. Once all of these requirements are met, we award the student with a CPR certificate valid for two years. They can be renewed through accompanying re-certification programs that are shorter than the main training program.
Remember: In the case that your certificate has expired before you were able to renew it, you have to take the CPR training program again instead of the shorter re-certification class. We do not renew expired certificates under any circumstances.
Re-certification is available for the following programs:
BLS for HCPs – 4 hours
ACLS – 5 – 6 hours
PALS – 6 hours and 20 minutes / 8 hours and 20 minutes
Our CPR training programs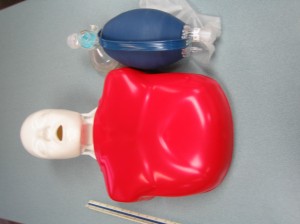 We have two categories for training: Basic Life Support (BLS) and Advanced Life Support (ALS). BLS programs are more focused on skill-building regarding chest compressions, rescue breaths, and defibrillation. There are three BLS programs that we offer to students, some teaching one-person rescue and others teaching two-person rescue. There is a program for the general public while the rest are for healthcare providers.
ALS programs are only for healthcare professionals and require them to have an existing BLS for HCPs training certificate. They also need to pass the pre-test before qualifying for the program. The pre-test is a skills and written exam. There are two ALS programs available, one for the management of adults and the other for children (pediatric). ALS classes teach trainees how to give CPR with medical support to victims in a clinical set-up. They are taught about the components of a crash cart and equipment and diagnostics used on a cardiac arrest victim.
We have a total of five training programs, three of them with re-certification classes available.
Heartsaver CPR and AED training – 4 hours, general public; one-person CPR, first aid, defibrillation
Heartsaver CPR and AED (C) training – 4.5 hours, HCPs; one-person CPR, first aid, defibrillation
Basic Life Support (BLS) for HCPs – 4.5 hours, HCPs; one and two-person CPR, first aid, defibrillation, 2010 BLS Guidelines (AHA)
Advanced Cardiac Life Support (ACLS) – 16 hours over 2 days, HCPs; medical management and CPR for adult victims
Pediatric Advanced Life Support (PALS) – 14 hours over 2 days, HCPs; medical management and CPR for pediatric victims