Certification for first aid and CPR is available through training courses with the leading training service provider in Mississauga, Ontario – Mississauga First Aid! Full training courses, stand-alone classes, private classes, and refresher courses are available throughout the week, with popular lessons offered during the evenings and weekends. Because of the low rates courses are offered, Mississauga First Aid has become the most popular provider in the area.
How do I register for a course?
Enrolment is very quick and easy. A complete list of classes, rates, and schedules can be found on the Mississauga First Aid website here. After choosing the training course you want to enroll in, just fill out the application form on the same page through the link.
Trainees may also complete their enrolment and registration through e-mail, telephone calls, or walk-ins at the training center.
What kind of classes does Mississauga First Aid offer?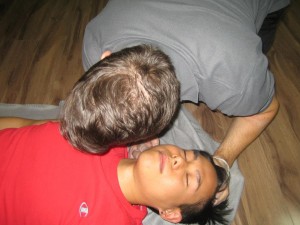 CPR/AED full training courses are available in three levels: "A", "C", and "HCP". All levels include basic first aid training, but stand-alone classes are available as well if you do not want to enroll in the full course.
Private classes are also available to students with scheduling problems who cannot enroll in any of the regular classes. Big groups of trainees usually take separate private classes.
How much are the classes?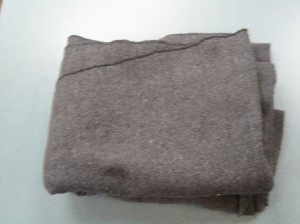 Mississauga First Aid offers the cheapest rates for all classes. Initial enrolment fees include taxes, certificates, workplace-approved registration fees, and training manuals. You don't have to worry about additional expenses while you train.
Should a trainee be unable to complete his or her enrolled course, a full refund is given as long as there is a 72-hour notice before dropping out.
What kind of certification will I get with Mississauga First Aid?
Trainees who are able to complete and pass their training course are awarded a workplace-approved training certificate valid for three years throughout Canada. Refresher courses for expiring certificates are available twice a week.
How can I be sure I will get the best training possible?
All courses are taught by workplace approved certified instructors in high-end training centers throughout Mississauga. The classrooms and training rooms are well-maintained and spacious and equipped with up-to-date training equipment. The centers are easily accessible by public and private transportation and within walking distance to free parking and restaurants.
Did You Know?
Hematuria
Hematuria is the medical term for blood in the urine. This is usually accompanied by pain and difficulty urinating (dysuria). Hematuria is usually a sign of an underlying kidney or bladder problem and needs immediate medical management and diagnosis. As a first aid rescuer, be sure to ask these questions:
What color was the blood?
Were there clots? What shape?
When did the blood appear? At the beginning, middle, or end of the stream?
Did it hurt to urinate? Where did it hurt?
How long has this been happening?
Visit Mississauga First Aid today and get certified for first aid training today!