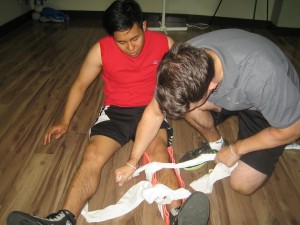 Calgary First Aid continues to be the premier provider of workplace-approved first aid, cardiopulmonary resuscitation (CPR), and automated external defibrillation (AED) training in Calgary since 2005. This business is the most popular and largest workplace-approved provider in the city. Various classes are offered at different dates and times throughout the week – all taught by workplace-approved certified instructors at the lowest rates in Calgary.
The Calgary First Aid website can be viewed here.
A complete list of offered classes can be found on the site, as well as other enrolment details.
Calgary First Aid
The main training center for First Aid is located in SW Calgary just outside downtown. You can contact Calgary First Aid with the contact information below:
Telephone Number: 587-774-5317
Email Address: info@firstaidcalgary.ca
Website: http://firstaidcalgary.ca
Address: Suite 102, 750 – 11th Street SW, Calgary, AB T2P 3N7
[button url="#Reg"]Click here to register for first aid / CPR courses in Calgary Now[/button]
Calgary has a high-end training center, equipped with up-to-date training equipment. Free parking is within walking distance and a C-Train station is direct across the street. Other amenities area such as restaurants is also available in the area. For directions, check out the Google map below.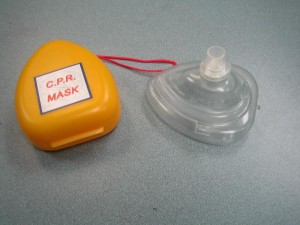 Training Courses in Calgary First Aid
Calgary First Aid offers a variety of classes during the week, including evenings and weekends for popular classes. Full CPR/AED training courses are available in three levels: "A", "C", and "HCP". All levels include first aid and AED training. AEDs are machines that detect heart rhythms and apply needed shock to the heart.
Stand-alone CPR/AED are also available to trainees who do not want to enroll in the full training course.
Private classes are available to big groups of trainees such as companies. Refresher courses are offered twice a week with a notable lighter course load than regular training classes.
Program Rates
Calgary has the lowest prices for its St Mark James training programs. No other provider offers lower rates and costs for training programs. Sample rates are listed below to give you an idea of how much training programs with Calgary First Aid will cost.
St Mark James Emergency First Aid and CPR – 89.99
St Mark James Standard First Aid and CPR – 127.99
St Mark James Emergency Childcare First Aid and CPR – 89.99
St Mark James Standard Childcare First Aid and CPR – 118.99
All enrolment fees are inclusive of taxes, certificates, workplace-approved registration fees, and training equipment and manuals. Should a trainee drop out of a course, he or she is entitled to a full refund, provided a 72-hour notice is given.
Certification
Trainees who are able to complete a training course are awarded a training certificate for first aid, CPR, and AED training, valid for three years throughout Canada.
Registration
You can sign up for a training course using the form below or via e-mail, telephone call, or walk-in at the training center.
On-line application form to Calgary First Aid
[contact-form-7 404 "Not Found"]
Did You Know?
Insect bites
If the victim is NOT allergic to an insect bite or does not manifest any allergic reactions:
Remove the stinger left with a pair of tweezers or a card. DO NOT pinch the stinger (this can release more venom).
Relieve swelling with ice.
Elevate the affected area and remove/loosen tight clothing and accessories.
Take ibuprofen or acetaminophen for any pain. Do not give aspirin to victims under 18 years old.
You can use calamine lotion or a baking soda and water mixture for itchiness. Antihistamines may also be taken.
Check out the Calgary First Aid website to learn about first aid with the most competent and experienced trainers.