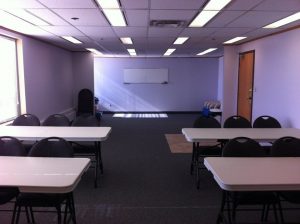 Whether you need food safety training, mask fit testing, First Aid certification or re-certification, Vancouver First Aid (VFA) in Coquitlam is your best source. This popular provider has training centres throughout the Lower Mainland with a training centre in Coquitlam, B.C. that opened in the Summer of 2016. A huge range of courses is available through a number of providers including Food Safe Level 1, Lifesaving Society Courses and Heart, St Mark James Training and Stroke Foundation courses. Located near the TransCanada highway and the Lougheed highway the Coquitlam training centre is situated near many amenities including great access to public transit and nearby restaurants. VFA provides the largest amount, lowest priced Canadian first aid and CPR courses in Coquitlam, B.C.
Full List of Courses / Services Available in Coquitlam with VFA
The following is a list of courses available in Coquitlam by this Canadian First Aid provider.
OFA level 1
Basic First Aid
Intermediate First Aid
Advanced First Aid (OFA level 3 equivalent)
Heart and Stroke Foundation basic life support
Heart and Stroke Foundation advanced cardiac life support
Pet first aid and CPR
3M Qualitative Mask Fit Testing (1870, 1870+, and more)
Standard, emergency, childcare and babysitting first aid
CPR "A", "C" and "HCP" stand-alone training
B.C. Centre of Disease Control approved food safe level 1 online and in-class examination course
Online Transportation of Dangerous Goods (TDG) Course (online)
On-Line Workplace Hazardous Material Information System Course (on-line)
First Aid Kit and AED sales and re-stocking
Standard first aid, CPR level "C" and health care provider CPR re-certification
Workplace safety audits
Registration for any of the above courses or inquiries about sales is available at the following location:
The Canadian First Aid Coquitlam training centre provides plenty of free parking for attendees as well as easy access to public transit with stops nearby and a 5-minute walk to the SkyTrain station. Lots of restaurants are located nearby for your lunch break as well! You can contact them using the following details:
Email: info@vancouverfirstaid.ca
Telephone: 778-709-9180
Office Address: 927 Brunette Ave, Coquitlam, BC, V3K 1C8
What Topics Are Covered in A Basic Canadian First Aid and CPR Course?
Customers registered for the 8-hour basic Canadian First Aid and CPR course in Coquitlam will learn:
To recognize and manage unconscious adult, child and infant casualties
To recognize and manage non-breathing obstructed airway and non-obstructed airway victims
To recognize and manage fully and partially obstructed airway (choking) casualties
To recognize and manage broken bones, fractures and other skeletal injuries
To recognize and manage a variety of different wounds including contusions, abrasions and amputations
To recognize and manage a variety of different respiratory and circulatory emergencies including heart attacks, strokes, angina, TIA, hyperventilation and anaphylaxis
To recognize and manage shock
Learn these skills and more with hands-on training by taking a Canadian First Aid course in Coquitlam BC with VFA.