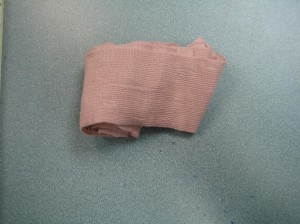 Our CPR and first aid training programs are the best programs you will find in the US. You can enrol in any of our six training providers to get certified as a CPR rescuer. We offer five training programs and three renewal (re-certification classes) to our trainees. To make sure that the quality of the training we give students is top-notch, all of our programs are taught by rescuers who are already certified.
Enrolment can easily be completed on the provider website, using the application form. The form can be filled out at any time that is most convenient for the trainee. Similarly, e-mails with your application details can also be sent at any time. If you plan on enrolling over the telephone or in-person, be sure to conduct your business during regular operating hours.
Our training locations can be found in: Los Angeles, San Francisco, Honolulu, Las Vegas, Seattle, and Portland. 
Cardiopulmonary resuscitation training
With heart disease and stroke leading the list of causes of mortality in the world, there has never been a better time to learn CPR. Heart disease and stroke can lead to cardiac arrest, a condition where the heart stops beating because of lack of oxygenated blood flow. CPR helps keep the heart beating during cardiac arrest, with chest compressions. Rescue breaths, given after a cycle of 30 compressions, oxygenate the blood.
Our CPR training courses will teach you to give either one-person or two-person CPR. We have three different CPR training courses under Basic Life Support and two courses under Advanced Life Support.
Basic Life Support
Basic CPR training – Basic CPR training for the general public and healthcare providers runs for four hours and and four and a half hours respectively. Basic CPR training teaches trainees how to give one-person CPR, first aid, and AED to victims.
Basic Life Support – This program is for healthcare providers and runs for 4.5 hours as well. It teaches trainees both one and two-person rescue, aside from first aid and AED. We also introduce trainees to the 2010 guidelines for BLS from the AHA.
Advanced Life Support
Advanced Cardiac Life Support – ACLS training is a two-day program, running for 16 hours total. It teaches trainees how to manage an adult who experiences cardiac arrest in a clinical setting. Trainees are taught about medical interventions such as medication therapy and additional support devices (O2 support, etc.).
Pediatric Advanced Life Support – PALS training is a two-day program, running for 14 hours total. Unlike ACLS that manages adults, PALS training manages pediatric patients. Medical interventions are included in PALS training, with focus on pediatric pharmacology and assessment.
CPR and first aid training certificates
We award trainees with certification once they finish their enrolled program. The certificates are valid for two years then they expire. They can be renewed through re-certification programs before they expire. Only certificates that are valid are qualified for renewal.
Re-certification is available for the following classes:
Basic Life Support
Advanced Cardiac Life Support
Pediatric Advanced Life Support
Enrol and sign up for training today!