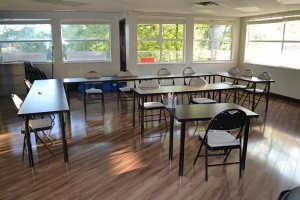 Hamilton First Aid has the largest selection of workplace-approved first aid and CPR training courses in Ontario, with all courses offered at the lowest rates in the area. Hamilton First Aid is dedicated to providing trainees with high-quality classes taught by workplace approved certified instructors. The certification that students receive will surely meet work and school requirements that you may need certification for. Just choose a training course that suits your needs and you'll be set to go!
Registration
You can view a complete list of training courses on the Hamilton First Aid website here. Classes, schedules, and course rates can be found on the website. An online application form is also available through the link.
Trainees may complete their enrolment through e-mail, telephone calls, and walk-ins during business hours at the main training center.
Sign Up for workplace-approved First Aid Training in Hamilton Here
Class Prices in Hamilton First Aid
Hamilton First Aid offers the lowest training costs in Hamilton, Ontario. Rates are inclusive of everything such as taxes, certification, St Mark James registration fees, training manuals, and use of training equipment.
Trainees who are unable to complete their course are entitled to a full refund, provided a 72-hour notice was given prior to dropping out.
Instructors and Training Facilities in Hamilton First Aid
Class instructors at Hamilton First Aid are very skilled and are all registered, workplace-approved training professionals. They are known for being very friendly and accommodating as well. All classes are held in high-end training centers, equipped with the latest AED trainers and mannequins.
Trainees can easily reach the center with either public or public transportation. Free parking, restaurants, and shops are within walking distance of the center as well.
Offered Lessons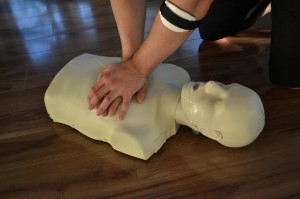 No other training service provider in Hamilton offers as many classes as Hamilton First Aid. Full training courses and stand-alone classes on CPR/AED, basic first aid, and even food safety are available throughout the week, with popular lessons held during the evenings and weekends.
All three full training courses included AED and first aid training. AEDs are machines that are able to detect heart rhythms and give a needed shock to restart the heart. First aid classes are very comprehensive, covering a number of emergency situations and first aid skills. A lot of class hours are spent honing different first aid and CPR/AED skills.
Certification
Trainees who are able to complete a training course are awarded workplace-approved training certificates – valid for three years throughout Canada. Refresher courses for renewal of expiring training certificates are offered twice a week with Hamilton First Aid.
Extra Classes
Big groups of trainees such as companies can opt to enroll in a private class with a schedule at their discretion. Stand-alone classes for CPR/AED or first aid are offered to trainees who do not want to undergo the full CPR/AED and first aid training course.
Did You Know?
Fluid loss
Fluid loss is very dangerous because the human body is mostly made up of water. This is especially dangerous for children because they have more percentage of water in their bodies than adults. One of the situations that can cause dangerous levels of fluid loss is burning injuries – especially if the burns cover a large percentage of total body surface area. Learn more about burns with the video below.
With its numerous options for classes and flexible schedules, Hamilton First Aid is surely the best training service provider for you! Certification for first aid and/or CPR  has never been easier. Enroll in a course with Hamilton First Aid today!