Our Training Locations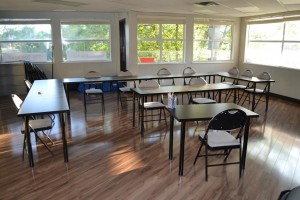 We have six training providers in the US, spaced out over five states. You can enrol in any of the providers and they offer the same CPR training programs as each other. Our CPR training programs are the most affordable in the city; other providers cannot compared. Visit our provider webpages for complete details on the courses we offer students.
Los Angeles CPR
San Francisco CPR
Honolulu CPR
Las Vegas CPR
Seattle CPR
Portland CPR
You can enrol on the website through the online application form. E-mails, telephone calls, and walk-ins are highly encouraged by our staff if you want to enrol in PALS training.
Advanced Life Support and PALS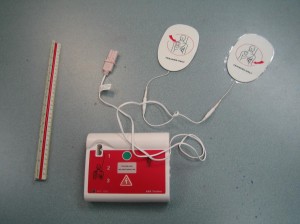 Advanced Life Support training is based on the Basic Life Support interventions of chest compressions and rescue breaths. Both BLS and ALS interventions are focused on returning the spontaneous circulation of blood in the body. Chest compressions and rescue breaths keep the heart pumping during cardiac arrest. With ALS, drug therapy and the ventilatory equipment have been shown to improve the rates of survival in victims of cardiac arrest.
ALS is divided into two programs, the management of adult victims and the management of pediatric victims. Pediatric Advanced Life Support of PALS, teaches trainees how to give CPR with medical management to children. The term pediatric covers people younger than 18 years of age. CPR for infants and CPR for younger children are important part of the PALS training program.
Cardiac arrest in children
Unlike cardiac arrest in adults that is usually caused by a pre-existing cardiovascular problem (usually heart disease and hypertension), the cause of cardiac arrest in children is respiratory in nature. When children go into respiratory shock or failure, their heart stops – a condition called asphyxial arrest.
For infants, only two fingers are used to depress the chest by at least 1.5 inches. The pointer and middle finger or both thumbs with the hands wrapped around the chest are used to give compressions.
Conducting PALS
PALS is conducted in a medical or in-hospital set up, an advanced healthcare environment. Cardiac arrest is dealt with with an organized response from healthcare providers in the vicinity. PALS trainees are taught how to use a crash cart, set of drawers that carries medication and equipment used when giving CPR.
Becoming certified
The PALS training program runs for a total of 2 days, with 14 total hours. To receive your PALS training certificate, you have to have complete attendance and a passing grade on the certification exam. The PALS certification exam is given at the end of training, and is comprised of a practical and written portion.
The training certificate you will receive is valid for two years. Before the card expires, you can renew it through a re-certification program. PALS re-certification can run for 6 hours and 20 minutes or 8 hours and 20 minutes. The program length depends on the stations that the trainee chooses to take.