Would you know what to do if someone was having a stroke or heart attack? Do you know the signs and symptoms of heat exhaustion or hypoglycemia? Learn about these things and more when you register for first aid training with Edmonton First Aid. This training provider has been offering a wide range of courses including standard, emergency, and childcare first aid. A number of online safety courses are also available including WHMIS, TDG, MSDS, fire safety, confined space entry, and more.  Food safety certification, private infant CPR, BLS, ACLS, and pet first aid are also popular courses available with Edmonton First Aid.  Visit the Edmonton First Aid website here. You can view a complete list of classes and schedules on the site.
Use the contact information provided below to register for a course with this training provider.
How To Contact This Edmonton First Aid Provider?
Check out the following contact information to get in touch with this provider. They are available from 8 am to 6 pm every day!
Website Address: www.firstaidcpredmonton.ca
Email: info@firstaidcourses.ca
Telephone: 1-888-870-7002
Old Strathcona Training Address: 7915 – 104 Street, Edmonton, Alberta, T6E 6M6
North Central Training Address: 11823 114 Ave NW, Edmonton, Alberta, T5G 2Y6
Canadian First Aid Course Request in Edmonton
South Central Edmonton Training Centre
The south training center is located in Old Strathcona nearby the University and Hospital. It is minutes away from Whyte Avenue and has plenty of parking and nearby amenities. Nearby neighbourhoods include Downtown Edmonton, South Central Edmonton,  Queen Alexandra, Bonnie Doon and south commons.  For more information about the south Training centre check out the map below.

North Central Training Centre
The new North Central Training centre offers a wide range of courses including Canadian OH&S approved advanced, intermediate and basic first aid. This location, just south of Kingsway and Yellowhead Hwy, serves St. Albert, North Central Edmonton, Yellowhead Corridor, Blatchford and the many schools in the area including NorQuest College, MacEwan University and NAIT.

Enrolment and Registration
Trainees can enroll using the application form on the website, or through e-mail or telephone calls. Walk-ins during business hours at the training centers are also acceptable for registration. Although customer service representatives are available Monday through Sunday, including holidays, between 7 am and 7 pm to help answer any questions
Offered Courses in Edmonton First Aid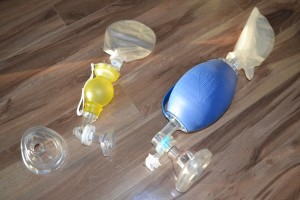 Edmonton First Aid offers trainees the opportunity to sign up for lessons at various schedules throughout the week, including evenings and weekends. CPR/AED training courses are available in three levels: "A", "C", and "HCP".
Basic first aid classes cover a variety of situations and their associated first aid skills. A large portion of class hours is spent on honing skills in training mannequins and fellow trainees. Trainees are able to learn top-notch training from workplace-approved certified instructors.
Private classes are available to big groups of trainees such as companies.
Refresher courses for renewal of expiring certificates are available four times per week.
The following is a list of courses available with this provider:
Standard first aid, CPR, and AED
Childcare first aid, CPR, and AED
CPR level 'A' and AED
CPR level 'C' and AED
CPR level 'HCP' and AED
Pet First Aid
Infant CPR Training
Basic Life Support
Advanced Cardiac Life Support
Pediatric Advanced Life Support
Workplace Hazardous Material Information System
Material Safety Data Sheets
Transportation of Dangerous Goods
Fire Safety
H2S Alive
H2S Awareness
Food Safety Certification
Program Rates in Edmonton First Aid
Edmonton First aid provides the least expensive prices for all offered classes. Rates are inclusive of taxes, certificates, workplace-approved registration fees, training manuals, and equipment. If a trainee is unable to complete the course, he or she is entitled to a full refund, provided a 72-hour notice is given.
Standard first aid courses are 132.99
Emergency first aid courses are 89.99
Childcare first aid courses are 130.00
For more course prices or to register using the contact information provided above.
Certification
Trainees who are able to pass their training class are awarded a workplace-approved training certificate for first aid, CPR, and AED, valid for three years throughout Canada.
Facilities
Classes are held in training facilities with the latest training equipment such as AED trainers and mannequins. The facilities are easily accessible by public and private transportation and are within walking distance of restaurants and shops.
Did You Know?
Animal bite first aid: what to expect
The wound will be thoroughly cleaned and antibiotics may be prescribed.
Anti-rabies treatment will be recommended if there is a risk of rabies infection.
Stitches can be done, depending on how deep the wound is.
If the last tetanus shot was more than five years ago, a booster shot might be recommended as well.
Ibuprofen or acetaminophen will likely be prescribed for any pain.
Enroll today!