Thunder Bay First Aid offers trainees a wide range of training courses, flexible scheduling, and workplace-approved certification – all for the lowest rates. Courses are taught by exceptional instructors in a number of high-end training centers. Certification with this training service provider is incredibly easy – just complete the training course and you're set!
Choose a training course and click here to enroll. The website has a complete list of classes, schedules, and rates, as well as an online application form.
Available Classes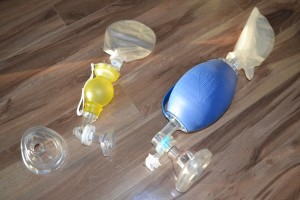 CPR/AED
There are three categories students can choose from for CPR and AED-only training. Category C and HCP include pediatric CPR and AED training, while all three categories (A, C, and HCP) include adult CPR and AED training. Automated external defibrillators (AEDs) are used in giving shock to the heart to regulate heart rhythm and heartbeat.
First Aid
All courses are inclusive of first aid training but stand-alone classes for either CPR/AED or first aid are available as well. First aid classes cover a comprehensive list of topics and skills because Thunder Bay First Aid is dedicated to training students with the most competitive first aid knowledge and skills.
Private Classes
Big groups of trainees and companies can opt for private classes. Trainees in private classes can choose their own schedules as well.
Course Prices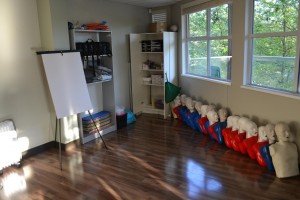 First Aid offers the most competitive prices for all classes in Thunder Bay. All of the course rates include taxes, certificates, workplace-approved registration fees, and training manuals. Trainees don't have to worry about additional expenses during the training period.
Should a trainee be unable to complete their enrolled course, full refunds are given provided there was a 72-hour notice before dropping out.
Instructors and Facilities in Thunder Bay First Aid
Thunder Bay First Aid has the most knowledgeable and skilled instructors in the area. Students are taught in well-maintained and spacious training rooms with up-to-date training equipment. The training centers are easily accessible by both public and private transportation as well.
Workplace Approved Certification
Trainees who are able to complete and pass their courses receive a workplace-approved training certificate, valid for three years throughout Canada. Renewal / re-certification of current certificates can be done through refresher courses offered four times a week at Thunder Bay.
Did You Know?
Learn more about nose injuries in a training class with Thunder Bay First Aid so head over to the nearest training center and enroll in a CPR/AED or first aid training course today!