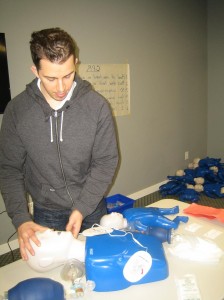 Fort McMurray First Aid is a training provider that offers quality first aid training classes at the cheapest rates in Fort McMurray, Alberta. Other providers can't compete with the costs and quality of training at Fort McMurray. Students can choose from full first aid training programs, CPR/AED-only classes, and recertification programs at the schedule of their choice. Students can even book private training should they need to. Choose a program or class and enroll today!
Fort McMurray First Aid offers quick and hassle-free enrolment.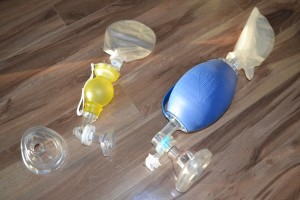 Prospective students can complete their enrolment through e-mail or telephone calls. Walk-ins are also highly encouraged during business hours in any of the facilities in Alberta. The Fort McMurray First Aid website also has a complete list of available classes and an online registration form for signing up.
Other providers can't compete with Fort McMurray First Aid's rates.
Rates are paid in full during enrolment – inclusive of taxes, certificates, and workplace-approved manuals. There are no other additional expenses aside from the enrolment fee. Trainees who drop out are entitled to full refunds of the fees, provided a 72-hour notice is given beforehand.
Programs are taught by St Mark James certified instructors.
First Aid programs last 14-16 hours long, with classes held during the evenings and weekends. A sample course outline is listed below.
Emergency Medical Services (EMS) system
Cardiopulmonary resuscitation (CPR)
Automated external defibrillation (AED)
Wound care
Injuries that affect circulation and breathing
To pass, a student needs to have complete attendance, a good demonstration of skills, and at least 75 percent on the written exam.
CPR/AED-only classes are available in McMurray First Aid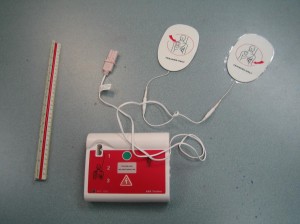 Students have to choose from three levels of CPR-only training. Levels A, C, and HCP include training in automated external defibrillation (AED). AEDs are attached to the chest and sent electrical shocks to regulate heart rhythm.
Certification and Renewal
Certificate cards are awarded to students upon completion of a course. Wall-mount-sized certificates are optional and can be requested. Certificates are only valid for three years and they can be renewed if prerequisites are met. First aid recertification is held twice a week. Standard first aid re-certifications include CPR level "C" or "HCP" and take 8 hours to complete.
Extra training in McMurray First Aid
Private instructors are also available for booking at Fort McMurray First Aid. They have different rates and schedules so just send an e-mail or give them a call to inquire about them. They can be booked for personal training at home, for an employee workshop, or even for a company event.
Did You Know?
Preventing blisters
To prevent their occurrence, wear gloves, socks, bandages/band-aids, or similar protective gear to cover the area that is prone to blisters. Athletic socks are specially made for athletes and are designed with additional padding to prevent blisters on their feet. Moleskin may be used on the lining inside the shoe where it rubs your skin (usually the heel) as well.