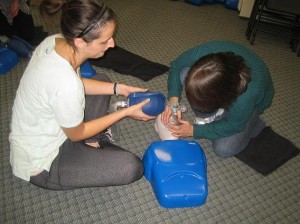 Many employers and schools require participants and employees to be certified in first aid and/or CPR. Popular employment types that require first aid training are security guards, government employees, students, and medical professionals. The largest, lowest-priced, experienced and most popular provider in Surrey is Vancouver First Aid. Learned to manage emergencies such as choking, poisonings, heart attacks, broken bones, seizures, and many more by enrolling in standard, occupational, and emergency first aid programs. Three levels of CPR training are available in a stand-alone format or they can be combined with first aid training. Automated external defibrillator (AED) training is a mandatory component of every first aid and CPR course. Participants may also register for basic life support training, safety, food safe level 1, and babysitting courses. All contact information for registration and training programs in Surrey is available below.
Click here to view the upcoming schedule of courses with this provider and to get more information about available first aid and CPR courses in Surrey, B.C.
What Courses Are Available?
The following courses and course prices are available in Surrey: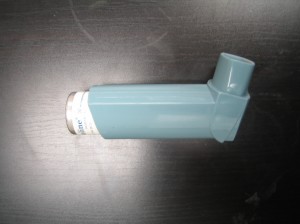 Standard First Aid, CPR, and AED – 135.99
Emergency First Aid, CPR, and AED – 79.99
Childcare First Aid, CPR, and AED – 79.99
Occupational First Aid Level 1 (OFA level 1) – 79.99
CPR level "C" and AED – 59.99
Babysitting Training – 54.99
Basic Life Support (BLS) – 54.99
Food Safe Level 1 – 64.99
All prices include tax, certification fees, and a take-home manual. Certification meets workplace and academic purposes. OFA level 1 meets WorkSafe BC standards.
How Do I Register for a Course?
To register for a course use the following contact details:
Telephone Number: 778-709-9180
Email: vanfirstaid@gmail.com
Training Address: 7238 137 St Surrey, BC V3W 1A4
Website: http://www.vancouverfirstiad.ca/surrey/
This training center is located in Newton Surrey in the business center. Free parking and access to public transit are available.
Who Takes First Aid and CPR Training In Surrey?
The following individuals may need to take first aid and CPR training in Surrey based on academic and/or employment requirements:
Security Guards
Police Officers
Nurses
Medical School Students
Massage Therapists
Oil Workers
Miners
Construction Workers
RN Nurses
LPN Nurses
Doctors
Dentists
CBSA Officers
Fire Fighters
Paramedics
Caregivers
This list is only a sample of the individuals that may need first aid and CPR certification in Surrey, B.C.
What Are the Teachers Like?
The teachers with this training provider are friendly, welcoming, patient, and experienced. All teachers have a strong background in first aid and are experienced teachers.
Is It Hard To Pass a Class?
99% of attendees successfully complete the course. Participants must attend 100% of the course and successfully complete the final exam with a minimum score of 75% to pass. Participants that do not complete the course the first time can attend the course a second time at no additional cost.
What Will I Learn in CPR Training In Surrey?
Participants that enroll in first aid and/or CPR training in Surrey will learn about the following topics
Cardiopulmonary resuscitation
Recovery Position
The Emergency Medical Response System
Choking
Respiratory Emergencies
Circulatory Emergencies
Automated External Defibrillators
Legal Implications of First Aid and CPR
5 Rights of Medication
Sudden Medical Emergencies
Environmental Emergencies
Broken Bones and Fractures
Muscular Injuries
Head and Neck Injuries
Participants will learn about these topics with the latest equipment and hands-on training.
Where is this Canadian First Aid Provider Location in Surrey?
Located in east Newton North, this provider offers Canadian first aid training to students at Kwantlen Polytechnic, Simon Fraser and many other nearby schools and hospitals. Serving the people of Central Newton, Delta, Surrey, South Surrey and Cloverdale, this provider offers amazing, near 5 star google review instructors, at the cheapest prices. Easy access to the training centre is available along King George Highway with many transit options, including skytrain nearby. For more information about the location check out the map below.
Did You Know?
First aid for hematomas
Hematoma is the medical term for a bruise. Bruises happen when the small vessels near the skin break and bleed in response to trauma. This is why when people fall or get hit by something hard enough, bruises appear on the affected area.
Place ice (wrapped in a towel or cloth) over the affected area for the first 24 to 48 hours for 15 minutes.
Elevate the affected area.
Take over-the-counter analgesics for pain. Avoid aspirin or ibuprofen because they can cause bleeding and make the bruise worse.
If the affected area swells and pain persists, seek medical attention. A bruise on the head should be taken to the emergency room immediately.