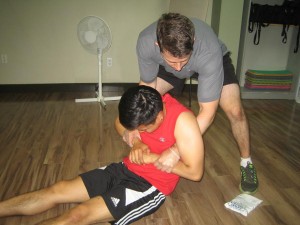 Our training providers are the best in the United States, located in six cities all over the country. We have a lot of training courses to choose from, all available through the week at very affordable rates. All of our programs are taught by certified instructors so you don't have to worry about the quality of training we give our trainees. Our training locations all offer the same programs but vary in terms of schedule and availability. But no worries! All of our programs are typically available all week, even during evenings and weekends.
Sign up and enrolment
Enrolment is quite easy with us. You can just visit any of our training location websites and fill out the online form. The form is available 24/7 but expect your application to be processed during regular business hours. Same goes for applications sent over e-mail. If you want to talk to our staff because of queries regarding enrolment, you may apply over the telephone or in person during business hours. Our staff will be happy to help you with your sign up.
Locations
Our providers are located in six cities over five different states. Find the one nearest you and sign up today.
Los Angeles CPR – Los Angeles, CA
San Francisco CPR – San Francisco, CA
Honolulu CPR – Honolulu, HI
Las Vegas CPR – Las Vegas, NV
Portland CPR – Portland, OR
Seattle CPR – Seattle, WA
Training programs
Our programs are divided under Basic Life Support and Advanced Life Support categories. BLS programs teach basic CPR skills to stabilize a victim before medical help is given. ALS programs teach basic CPR and medical management skills for cardiac arrest victims in an organized medical set up.
Basic Life Support
Heartsaver CPR and AED training – general public class, 4 hours
Heartsaver CPR and AED training (C) – HCP class, 4.5 hours
Basic Life Support – HCP class, 4.5 hours (re-certification: 4 hours)
Advanced Life Support
Advanced Cardiac Life Support (ACLS) – HCP program, 16 hours (2 days) (re-certification: 5-6 hours)
Pediatric Advanced Life Support (PALS) – HCP program, 14 hours (2 days) (re-certification: 6-8 hours)
Renewing certification
All of the training certificates are awarded once the student completes the training program. The requirements for passing a program are complete attendance and a passing grade on the certification exam (skills and written test). Certificates are valid for two years before they expire. You can renew them through re-certification.