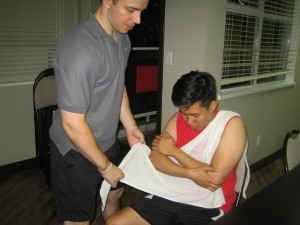 Ottawa First Aid has been offering workplace approved first aid training programs in Ottawa since 2010. It is the most popular workplace approved provider in the Ottawa community. Programs are available throughout the week, including evenings and weekends for popular classes. Full first aid and CPR courses, stand-alone classes, private classes, and refresher courses are offered to prospective trainees at the lowest rates. All classes are held in high-end training facilities, taught by workplace approved certified instructors.
The Ottawa First Aid website has a complete list of offered classes and schedules and other information regarding enrolment.
Quick and hassle-free enrolment
Registration for a training course with Ottawa First Aid is quick and hassle-free through the application form on the Ottawa First Aid website. Trainees can also complete their enrolment through e-mail, telephone call, or walk-in at the training center during business hours. Click Here to Register for a workplace approved first aid course in Ottawa Now
Affordable course rates
Ottawa First Aid courses are offered at the lowest rates in the area. Rates are inclusive of taxes, certification, workplace approved registration fees, and use of training manuals and equipment. Full refunds are given trainees who provide a 72-hour notice prior to dropping out of an enrolled course.
Large selection of training programs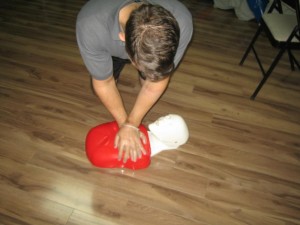 CPR/AED full courses are offered in three levels: "A", "C", and "HCP". All levels include AED and first aid training. AEDs are machines that are able to detect heart rhythms and give needed shock to restart the heart. Stand-alone classes for CPR/AED, first aid, and even food safety are also available to students who do not want to undergo the full training course.
First aid and CPR/AED classes are focused on knowledge and skill building, with a classes divided into two parts – lecture and return demonstration. Only the latest training equipment are used in all training programs.
Private classes are offered to big groups of trainees such as companies. Refresher / re-certification courses are held several times per week for renewal near-expired certificates.
workplace approved Certification
A trainee who is able to complete and pass a course is awarded a workplace approved training certificate, valid for three years throughout Canada.
Facilities
Ottawa First Aid's training facilities are easily accessible, within walking distance to public transportation, free parking, and restaurants. The facilities are complete with the latest training equipped, with spacious and well-maintained classrooms.
Did You Know?
Recovery Position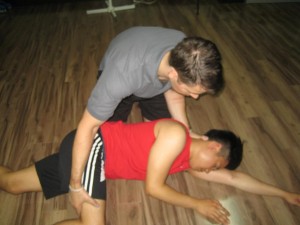 After a person has regular breathing and return of a pulse, the recovery position helps maintain a patent airway and reduce the risk of airway obstruction and aspiration. The victim is placed on his or her side with the lower arm in front of the body.
The position should be stable, with the head dependent and no pressure on the chest to impair breathing. Extending the lower arm above the head and rolling the head on the arm, while bending both legs, can be done to victims with spinal injury.
Visit the Ottawa First Aid website to choose a training course and enrol today!