Honolulu CPR in Honolulu, Hawaii offers the best CPR training programs and certification for work and academic requirements. Majority of our students used to be people who worked in healthcare but today students from different walks of life enrol in our CPR programs. We offer the biggest selection of programs in Hawaii, from Basic to Advanced Life Support. They are available at the most affordable rates at very flexible schedules.
Enrolment
The Honolulu CPR website has our complete contact information should you have any queries. The website also has the online application form for our CPR programs, should you wish to enrol via the internet. Similarly, you can also send in queries and application details over an e-mail or on the telephone. Walk-ins are highly encouraged by our very accommodating staff.
Cardiac arrest
Cardiac arrest is one of the most significant health problems faced by today's society, especially with cardiovascular disease leading the list of the causes of death in the entire world. Whatever  pre-existing health condition of the victim has, the quick and efficient use of CPR – cardiopulmonary resuscitation – has been shown to drastically improve survival rates.
CPR skill retention and certificate renewal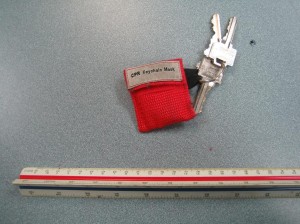 The most common problem with CPR training is that skills are learned over a single training session, particularly for Basic Life Support programs. All three BLS programs are completed over one session in a single day. While trainees are able to correctly perform the CPR skills after the session, when CPR is actually performed when needed, the rescuers do not perform CPR as well.
Like all other skills, skills in CPR have to be practiced in order to be retained and performed correctly. Retention of skills can only be done with practice over time. This is why CPR training certificates are only valid for 24 months before they expire. After every two years, rescuers need to take refresher courses called re-certification courses or they will not be able to get a new CPR training credential.
BLS and ALS programs
BLS and ALS are the two categories that we offer training programs under. Basic Life Support programs teach the basics, primarily skill building, while ALS program teach medical support skills – such as the use of equipment and how to give medication. Unlike BLS programs, ALS programs are much longer and take two days to complete. ALS programs can only be taken by HCPs who have valid BLS for HCPs training certificates and a passing grade on the pre-test.
BLS
Heartsaver CPR – A basic CPR and AED training program; teaches one-person CPR rescue and first aid to the general public [4 hours]
Heartsaver CPR (C) – A basic CPR and AED training program; teaches one-person CPR rescue and first aid to HCPs (healthcare providers) [4.5 hours]
Basic Life Support – This program is for HCPs as well and teaches them how to give one and two-person CPR rescue and first aid. The latest BLS guidelines are also included in this program. [4.5 hours]
ALS
Advanced Cardiac Life Support (ACLS) – Runs for 16 hours (2 days); teaches medical management of adult victims
Pediatric Advanced Life Support (PALS) – Runs for 14 hours (2 days); teaches medical management of pediatric victims