Fact Checked
Symptoms
Develops on the cheeks, chin and nose of babies but can happen on the upper trunks and limbs and gums and roof of the mouth and also known as Epstein pearls.
Some babies develop acne which looks like pustules on the cheeks, forehead and chin with or without milia.
Treatment of milia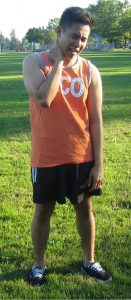 Regular cleaning of the affected area using mild soap to prevent further irritation on the skin.
Sit inside a bathroom, windows and doors closed, and then run the shower in hot setting. Steam opens the pores and eliminates impurities. Another alternative is soaking a small towel in hot steamed water. Wring out excess water and put the towel on the affected area for a few minutes with eyes closed. Splash cold water on the face or rub some ice cubes to close the pores. Repeat this process once a week for best results.
Make a paste by combining a tablespoon of cornstarch and a small amount of vinegar. Mix until it becomes the consistency of a paste. Apply the paste on the milia and leave in place for at least 15-20 minutes to lessen the symptoms. rinse the face using plain water. Repeat this process for a few days.
Make a simple sugar scrub by mixing lemon juice and olive oil together to eliminate dead skin and to make the skin soft. Extract juice from a lemon and add 2 tablespoons of granulated sugar and a teaspoon of olive oil. Mix them together and then rub this mixture on the affected area for several minutes and rinse it with water. Repeat this process until milia totally disappears.
Apply sunscreen on the affected area to lessen the symptoms.
Use the prescribed retinoid to lessen the symptoms of milia.
Avoid picking or poking milia to prevent the high risk of developing infections and result to scarring.
Cryotherapy which freezes the milia using liquid nitrogen. This result to swelling and blisters and heals within a few days.
Oral antibiotic or monocycline to lessen symptoms
Tips
Minimize excessive exposure to the sun to prevent further irritation. Wear a hat to protect the face. Apply an oil-free sunblock with a minimum SPF 15 or above.
Avoid heavy makeup or creams to prevent accumulation of more dirt and difficult to get rid of milia.
FACT CHECK