Fact Checked
Introduction
When someone experiences an eye injury, this can either be a minor injury such as eye irritation, or a more severe one that can lead to loss of vision. Eye injuries can occur anywhere, including at your place of work, home, or on the sports field.
The way your face is shaped helps to protect your eyes from injury. However, your eyes can still get injured and you can even lose your vision. The majority of eye injuries can be avoided. If you work in a dangerous environment or play a lot of sport, you can use safety googles to protect your eyes.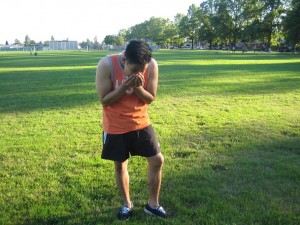 The most common eye injury occurs when the surface of your eye is aggravated. Some jobs such as construction or hobbies such as woodworking are some types were eye injuries are quite prevalent.
Chemicals can also affect your eyes. With some chemicals, it can be even worse when you close your eyes. This conceals the chemical in your eyes which can lead to loss of vision. You should flush out your eye right away with some running water and make your way to the hospital immediately.
Here are some common eye injuries:
Blunt force to the eye by means of a fist or ball
Scratching the surface of your eye
Having an item stuck in the eye
Penetrating the eye socket
Burns from chemical substances
Being exposed to radiation.
Flushing Out the Eye
When someone has been exposed to chemicals, has an object lodged in their eye, they can rinse it out with clean water for about 15 minutes. This can help to clean out the chemical or dislodge the item. Keep in mind, if you wear contacts, take them out before rinsing your eyes with water.
Here are some ways you can use to flush your eyes:
Tilt your head and lower your eye towards the sink. Use can use your hand or a cup to pour water into your eye.
If both eyes are affected, slant your head back and pour water across both eyes.
If you have a shower, you can gently turn the water on and let the stream of water flow from your forehead into your eyes.
If you are in the garden, you can use a hose to flush out your eyes.
Visiting Your GP
You must visit your GP if:
The pain is severe
You can't flush out the chemical or item
You are seeing double
You notice spots in your vision
You notice there is blood in the eye
The shape of your pupils appear to be abnormal
You experience pain while looking into the light
There are cuts on the surface of the eye
The eye appears to be protruding out the socket.
Related Video On Eye Injuries