Fact Checked
Overview Of An Ingrown Toenail
An ingrown toenail occurs when the nail grows into the skin. This generally occurs with the big toe, but it can also occur with the other toes.
An ingrown toenail can get infested. It can be sore, red, and inflamed, and it might drain fluid.
Anybody can get an ingrown toenail, but grown-ups get them more than kids do. Individuals who have curled or dense nails are more likely to get them.
Causes Of An Ingrown Toenail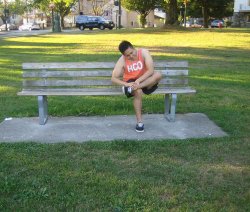 Trimming your toenail too short can result in the toenail growing into your skin.
Wearing socks or shoes that don't fit you perfectly can also lead to an ingrown toenail.
If your shoes are too small, they might push the nail into the skin.
If you injure your toe, such as bumping it – it can cause an ingrown toenail.
Reiterating an activity that hurts the nail, such as striking a soccer ball might also lead to an ingrown nail.
Symptoms Of An Ingrown Toenail
The key symptom of an ingrown toenail is the agony from the nail growing into the skin.
If the nail becomes infected, it may be inflamed or red, and liquid might start to drain from the nail. The area surrounding the ingrown toenail is usually very painful.
Diagnosis Of An Ingrown Toenail
Your GP will do a physical assessment to identify an ingrown toenail. They will examine your toe and the skin surrounding the ingrown nail.
Treatment
You can attempt the following steps at home to alleviate the throbbing caused by your ingrown toenail and assist the nail to grow out:
Place your sore toe in warm water for 20 minutes, about 3 times per day.
Place a small bit of damp cotton underneath the corner of your ingrown nail. This will raise the nail so it can grow over the skin.
Related Video On Ingrown Toenails