Fact Checked
Interstitial cystitis is a condition causing bladder pressure, pain and pelvic pain which can be mild to severe. Generally, this condition causes inflammation in the layers of muscles of the bladder and characterized by pressure, pain and frequent urge to urinate.
https://www.youtube.com/watch?v=3mzAQgQaauM
Symptoms of interstitial cystitis
At first, chronic pelvic pain
Among men, pain between the anus and the scrotum or perineum
Among women, pain the pelvis or between the anus and the vagina
Persistent urge to urinate
In addition, pain or discomfort while the bladder fills and relief after urinating
Frequent urination, usually in small amounts throughout the day and night or urinary frequency.
Lastly, pain in the bladder, tenderness around the bladder and feelings of pressure on the affected area.
Causes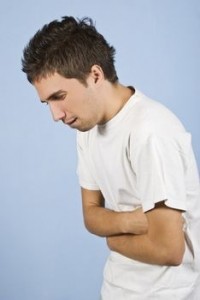 Autoimmune disorders
Defects in the lining of the urinary bladder that result to irritations
Trauma on the bladder or overstretching
Dysfunction of the pelvic floor muscle
Trauma on the spinal cord
Primary neurogenic inflammation
Genetics
Sexual, physical childhood abuse
Treatment
Apply a warm compress to lessen the pain and the swelling. Wrap hot water bag with a towel and place to the pelvic floor muscles for at least 5 minutes at a time for 20 minutes to lessen the spasms of the area. Generally, repeat this procedure every 2-3 times every day whenever there is pelvic and bladder pain.
Mix ½ teaspoon of baking soda to a glass of water. Generally, mix them well until baking soda is totally dissolved and drink the solution at least 2 or 3 times every day.
Fill a bath tub with warm water, add 1 cup of baking soda. Generally, soak the body in the mixture for 10 minutes to lessen the level of acid in the body. It also lessens the burning sensations and other symptoms of the condition.
Perform pelvic floor exercises or Kegel with the help of the physical therapist. Generally, these exercises lessen the pelvic pressure and the urge and the frequency of the symptoms of the condition.
Drink plenty of water or fluids to flush the bladder, lessen the inflammation, reduce the acidity of the urine and control infection of the urinary. It also lessens constipation which makes the symptoms severe. In addition, sip plain water throughout the day instead of drinking 1 or 2 glasses at one time to lessen the urgency and frequency of urination.
Stop smoking to prevent further irritation on the bladder and a high risk of developing urinary tract infections.
FACT CHECK
https://www.nhs.uk/conditions/interstitial-cystitis/
https://www.webmd.com/urinary-incontinence-oab/interstitial-cystitis#1
https://www.mayoclinic.org/diseases-conditions/interstitial-cystitis/symptoms-causes/syc-20354357